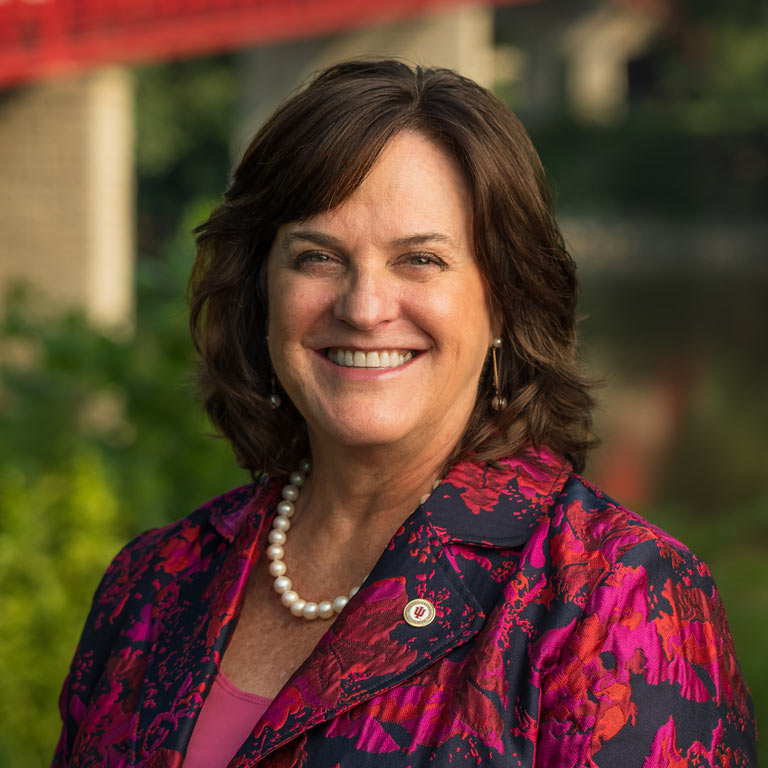 IU South Bend enthusiastically welcomed our Titans back together for the fall semester. It is wonderful to see the Mall full of students and we can feel the energy on campus—it was greatly missed! In this issue of Foundations, check out the story about our fun welcome back festivities.
The health and safety of our campus community is always on our minds. As we move in to winter, we're pleased to report that 83 percent of our campus is partially or fully vaccinated against COVID-19. Positive cases remain low among employees and students. Along with access to regular COVID testing, students, faculty, and staff can receive flu and coronavirus vaccines at our Health & Wellness Center. Read on for more details on how the Center and our Dental Clinic serve our communities.
Our cover story is both inspiring and heartwarming. Alumna Ivy Butler and her family of IU alumni are exceptional examples of several generations of graduates using their education to enrich our communities. As Ivy describes in the piece, she benefitted in many ways from her educational journey at IU South Bend and passed that to her children, who are in turn passing it on to students in the school their family started.
We celebrated the inauguration of IU's 19th President, Pamela Whitten, on November 4. President Whitten is the university's first female president and we look forward to working closely with her as we continue to elevate IU South Bend and the opportunity and access it offers the community we serve.
Speaking of service, we know that our military students bring unique experiences and perspectives to our campus. We're proud to support them with our Office of Veteran Student Services and to report that our campus is the first IU campus to receive a Military Friendly School designation; read about why in the story inside.
Also inside: a salute to IU South Bend's Advisory Board and the contributions of its members. Want to get involved in this year's Battle of the Decades? Read on for how and for stories of the student beneficiaries. I'm excited to find out which graduation decade will emerge victorious in the Battle, but thanks to your support the real winners are our student scholarship recipients.
With Hoosier Spirit and Titan Pride,
Susan Elrod | Chancellor