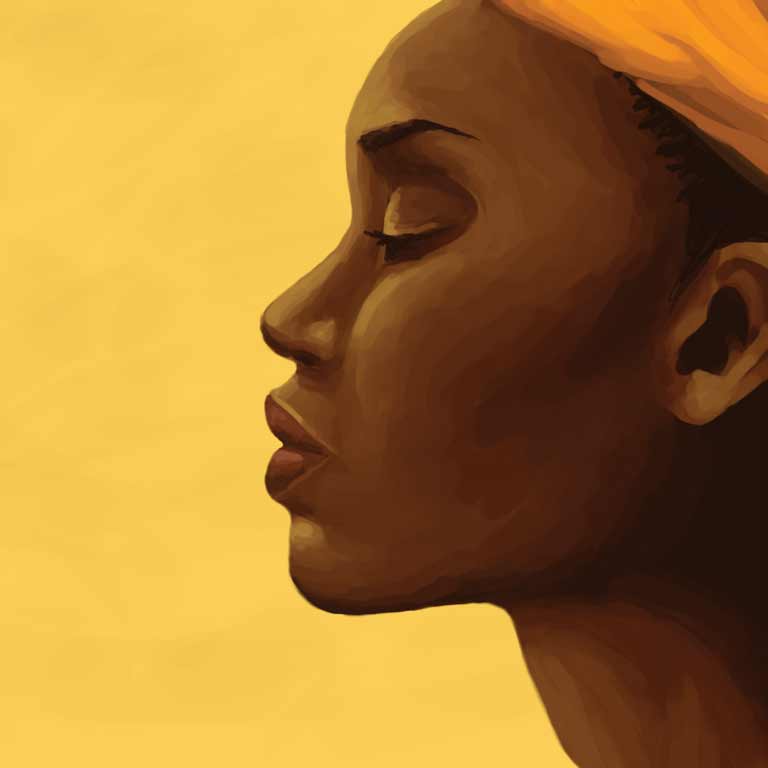 Across the country from school board meetings to state legislatures, communities have been grappling with the topic of race and how it's discussed in schools. Questions of equity, access, and how educators approach the history of racial relations in the United States have expanded an already-deep divide between Americans.
Charlotte Pfeiffer, alumna and IU South Bend instructor, and Hope Smith Davis, the dean of the School of Education at IU South Bend, knew that as a public institution of higher education, our campus had a role to play in fostering conversations about the impact of race and racism on educational attainment, experience, and opportunity. The two got to work, and in November, with the help of a 30-member steering committee made up of staff, faculty, students, and alumni, more than 300 people had registered for IUSB's first ever Symposium on Educational Inclusion. The two-day, campus-wide event brought to South Bend the expertise of national, regional, and local scholars to share their insights on current research, approaches to eliminate educational barriers for marginalized students, critical race theory in educational contexts, and to explore ways IU South Bend and local K-12 educators can more fully respond to calls for diversity, equity, and inclusion in our schools and throughout the region we serve.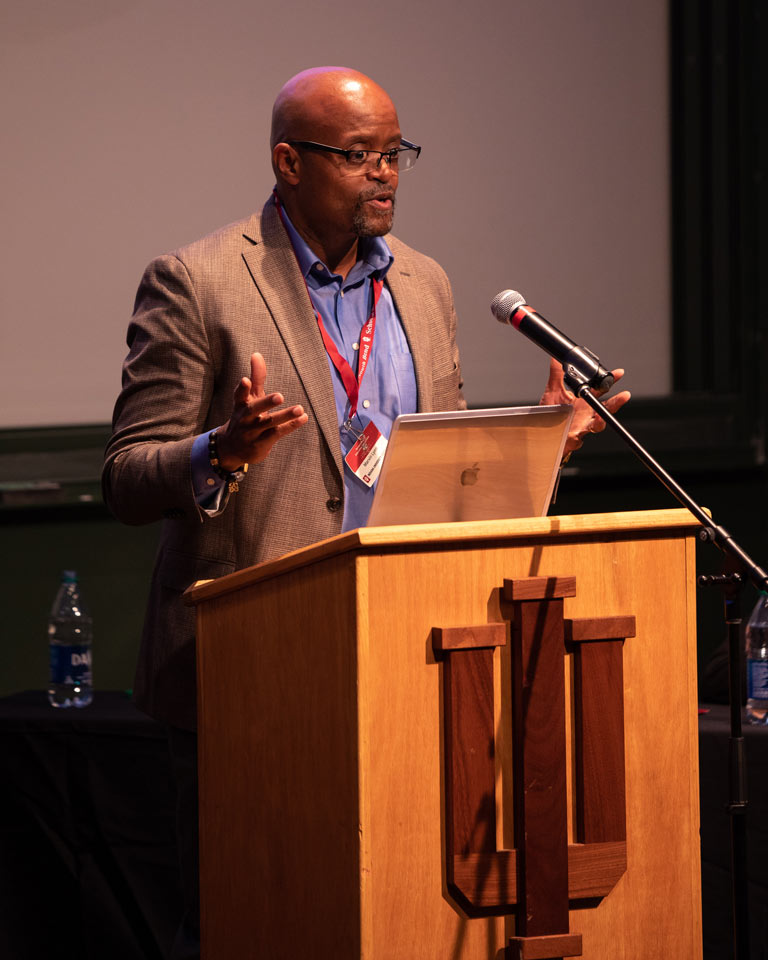 The first day of the Symposium offered IU South Bend faculty, staff, and students a diversity, equity, and inclusion workshop with presentations and small discussion groups. Mike May, a junior in the School of Education said he found these enlightening.
"As a white male going into an incredibly culturally diverse occupation, I feel it is my duty to be as informed as possible concerning the best practices of inclusion," he said. "I want my future classroom to be a safe and comfortable place for all my students."
"Participating in circles like these allows us to learn to listen to and consider the ideas of other people in a constructive way," he said.
"No incendiary arguments or discussion boards, just real perspectives. It's amazing what you can learn about people and their struggles if you just sit down and give them your full attention."
From teaching 12th grade economics in Mishawaka, alumna Clara Bepe, BA'15, MPA '18, knows the importance of this work and wanted to learn from experts in the field. She attended Friday evening's expert panel discussion and brought several colleagues with her. She's seen the need for more training and thoughtful approaches on how an educational setting embraces inclusion for all; she's experienced microaggressions and racial intimidation and observed it happen student to student, teacher to student, and vice versa.
"I genuinely believe people didn't realize their comments were hurtful. A school should not be a comfortable place for a select few, but for all members of that school community."
Bepe said she was struck by the racially, professionally, and gender diverse panel and the authenticity of the speakers as they shared their personal stories and backed up comments with research-based evidence.
"Teachers and administrators need to be willing to do the uncomfortable work to create these conducive learning environments," said Bepe, who is a part of School City of Mishawaka's new Diversity, Equity, and Inclusion Committee. "Students deserve to learn in an inclusive environment where they feel welcome, seen, understood, and respected."
Saturday morning an IU South Bend faculty panel including Theo Randall, Ph.D., Dé Bryant, Ph.D., Darryl Heller, Ph.D., and Marsha L. Heck, Ed.D., shared the research and work they are doing in the local community to support diversity, equity, and inclusion. That afternoon area teachers, administrators, school counselors, social workers, and other K-12 educators participated in a professional development workshop on trauma-informed educational practices and meeting the socio-emotional learning needs of K-12 students. This practical workshop offered educators professional growth points and continuing education units for professional development.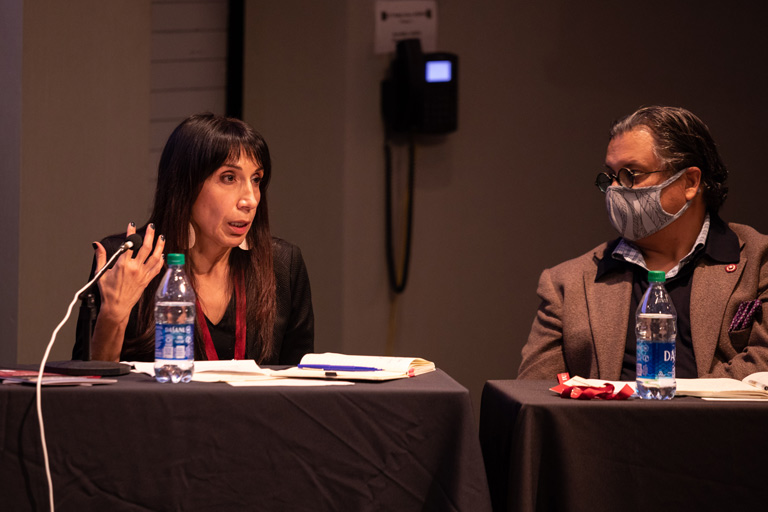 This Symposium is an example of the kind of scholarly exploration of complex ideas, the promotion of critical thinking, and the expansion of perspective that IU South Bend is committed to. And the priority of diversity, equity, and inclusion is clearly articulated as a goal in the new campus strategic plan. The campus is committed to continuing the momentum started with this Symposium.
"We have to keep our eye on what's next," said Dean Davis, who along with Pfeiffer co-chaired the Symposium steering committee. "We'll work across campus to complete portions of the IU Anti-racism checklist to generate on-going conversations and invite a guest speaker to campus in the fall to facilitate a focused workshop on instructional strategies to facilitate belonging. It was clear that people think these are conversations we need to be having and they would like to see us keep them going."
Education student Eve Matthews, who attended the Friday DEI workshop, said she now considers herself an antiracist. "We realized that by doing nothing to remedy these issues, we only help to sustain them. We must continue to be active," she said. "Passivity is inherently racist."
"I am hopeful that together we can build a diverse, inclusive, respectful, equitable world where all members of our society can grow and learn."
Read the final report