Coral Dorsch, BFA '20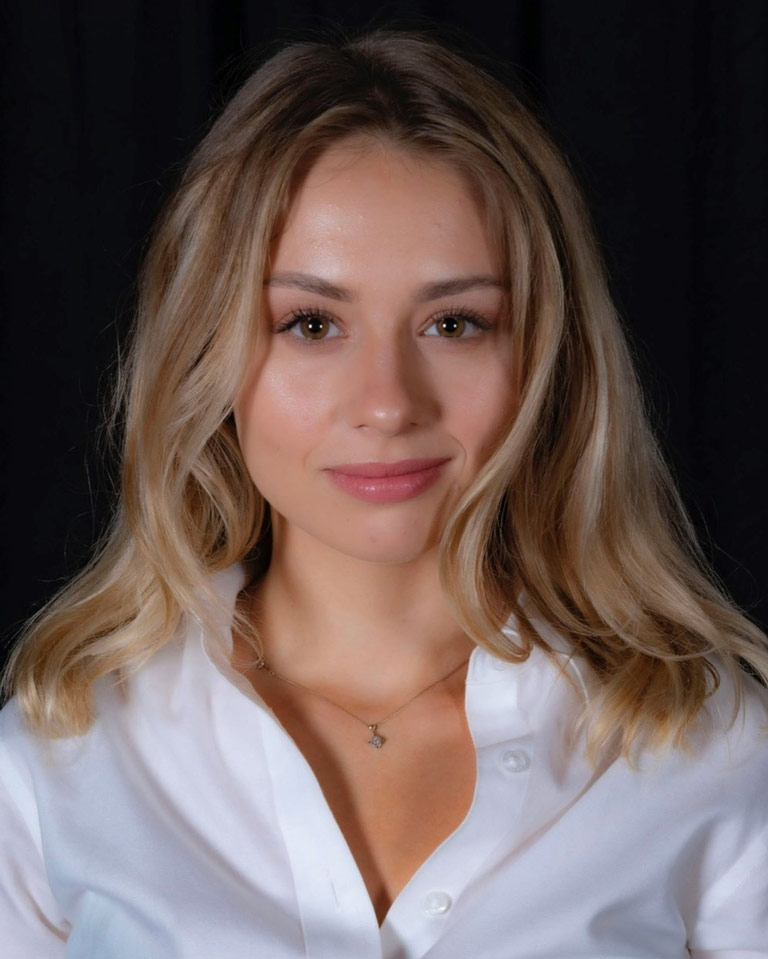 Coral Dorsch's academic journey began in the direction of a business degree chasing a corporate career. Her path quickly changed when she realized she needed to follow her passion and her heart; she knew she needed to become the artist she was born to be.
Dorsch, who studied graphic design with a focus on cinematography, created a short documentary called Coral for Corals focusing on how global climate change is destroying coral reefs. Her film was part of her senior Bachelor of Fine Arts show and can be viewed on YouTube. Part of her display for the show included a book she wrote and designed about the demise of the coral reefs.
Read more about her time at IU South Bend and her projects below.
Why did you choose IU South Bend for your degree?
I'm a bit of a story teller so I hope you enjoy: I chose IUSB because I received a full ride-no debt. Also, because IU has one of the best business schools. I was always incredibly artistic, and I really thought I could be out in the world making my way around with a business degree. I ultimately decided business because of the money, not for what I loved.
This choice really bit me in the butt when I realized how many math classes I needed to take. I became depressed towards the middle of the freshman spring term and I really felt like I had lost a part of myself. This pushed me to be an artist, like I was born to be. Hence switching my major to graphic design and I began again in the fall.
What was your experience like while you were a student here?
Late nights in the library, lots of vending machine snacks and caffeine addictions. I probably questioned myself and why I was doing this, and if it was worth it to continue.
Challenges? Of course. Everyday had a challenge. Oh, your video is due tomorrow and you just filmed it last night? Better figure it out. Oh, you have four oil paintings due in two weeks; figure it out. Oh, the USB drive that had all the documentary footage, music, and interviews on it is broken; figure it out.
People assume art degrees are easy, but it's hard to be an art major. You're using your inner creative energy and exploiting it every day for someone else (projects, professors, etc.) and it's so easy to burn out.
I overcame a lot being in college. The summer before going into my sophomore year I was severely injured in an accident, which rocked my world and changed me forever. I did a complete 180, going from the most negative human ever, to seeing beauty and love everywhere. This inspired me to get into energy healing and meditation, going vegan, and led me into the direction I am in today: a holistic reef guardian.
I did not realize how passionate I was about coral reefs. I didn't really know anything about them other than we shared a name. Finding my 'why' changed everything, which inspired Coral for Corals.
What are you currently doing with your degree now?
In July 2019, I was introduced to my current boss and the writer of a movie called The Farm. Due to my past experience as a videographer he invited me onto the team. Fast forward to today, I am now the art director and the production manager on set. Since COVID postponed the film, our production company, MAB Crew Productions LLC, is getting into the music business and we are looking to sign some musicians, so I'll be managing those artists as well. COVID definitely changed my plans but allowed me the space for genuine creativity. I am starting my own business as a spiritual healer, doing graphic work freelance, and am standing by for filming The Farm, which was postponed to April 2021. I am still working on submitting Coral for Corals to our local PBS station and publishing my book.
My degree is perfect for my job as a production manager because MAB is rather small and I wear many hats. I created the poster for our movie which is a big win, and I did all of our branding work (business cards, logo, letterhead, envelopes, and all the ID's for the crew/cast, etc. for the movie set).
When I used to picture being done with college, I figured I'd have a job already and move to another state. Since graduation I have been embarking on my own path. I think it's really necessary to take a step back once you graduate and reevaluate how you see the world and yourself. It's very easy to lose yourself in four years of college.
Are there any plans or projects you will be working on in the near future?
Lots of plans. Beyond what I just mentioned above, my partner and I are starting a microgreen business and I also plan on filming another short film before the snow hits. And after all that I will be production manager for The Farm in April 2021.
I am excited about the future. Whether or not the plans work out.
Advice to freshman: Don't give up, and even when the worst thing that can happen happens, get to work and figure it out. Problems won't solve themselves. Nothing will be handed to you. Being kind goes a long way, and be aware! Awareness is key to unlocking your destiny. Follow your heart and believe in something no one else thinks will work, and then humbly prove them wrong.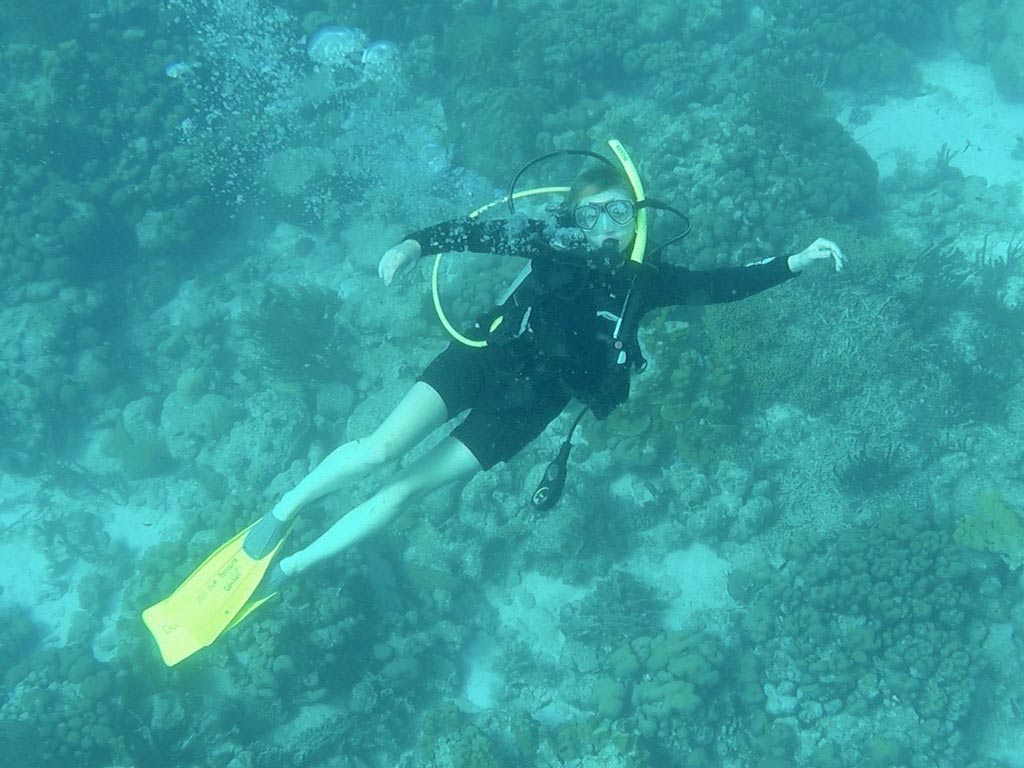 Although Dorsch had to adjust her expectations and plans after graduation because of the pandemic, she stays optimistic for her future. Her creativity and passion for her work is an inspiration, and we wish this alumna go-getter the best in her future endeavors.