It is time to prepare for battle
In just a few short weeks we will ask IU South Bend Alumni to go to battle for our future Titan scholars. The third annual Battle of the Decades will take place Wednesday, November 18 – Tuesday, December 1 with a goal to raise $25,000 for student scholarships at IU South Bend.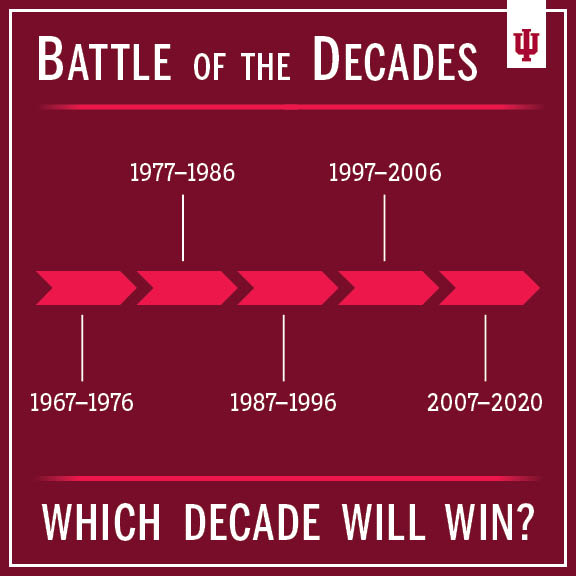 The Battle of the Decades Begins on Wednesday, November 18.
Grouped by decade, graduates can help their decades win by 1) raising the most money for student scholarships or 2) gaining the highest percentage of participation. In a battle where everyone wins, especially our students, your gift can make a big difference.
IU South Bend has an alumni body of more than 35,000 living members. Imagine the kind of support we can generate for future Titans when we each come together with a $20 donation!
As we look forward to the next battle we also want to thank our 2019 Battle of the Decades donors, decade captains, and community underwriters for their partnership in helping our Titan scholars succeed.