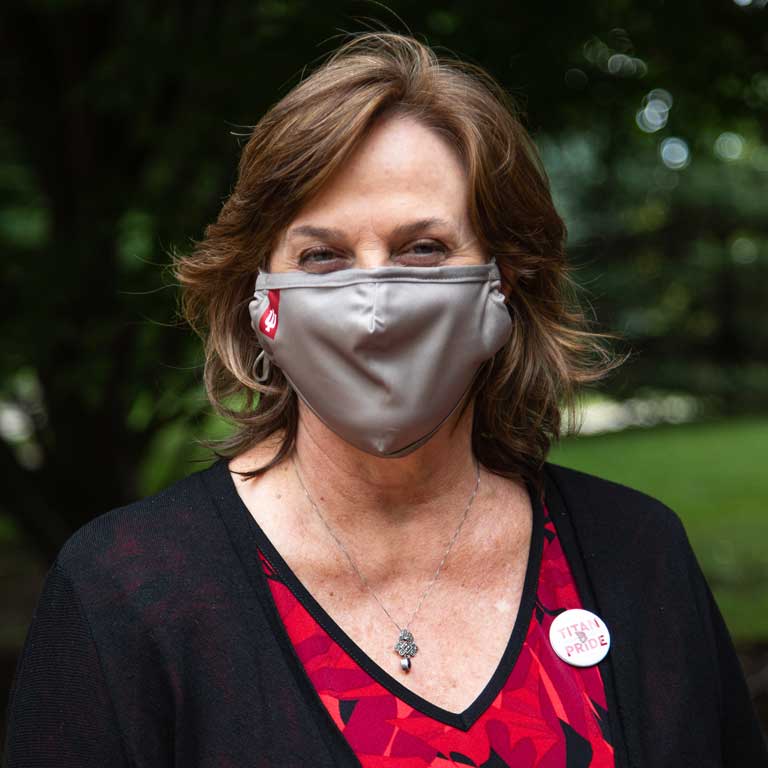 Storytelling is one of the most important ways we connect as human beings. This practice is even more vital during the COVID-19 pandemic, as we keep physically distant from one another to stop the spread of this deadly virus. We have so many stories to tell in any year and this time is no different. This issue of Foundations is full of stories illustrating human connections we are making with each other and our community.
Our COVID feature intertwines how IU South Bend responded to the pandemic with two stirring personal tales from an alumna of our nursing program and a creative, service-minded staff member. Included is the Schurz Library's COVID oral history project, quite literally a collection of people's stories from the pandemic. When we look back on this time, these narratives will illustrate only a small slice of how our community reacted and rallied in the face of a crisis. While this pandemic has certainly resulted in tragedies that I hope have not touched you and your family, it has also provided us with opportunities to step up, innovate, and excel despite the challenges. That is what is so gratifying to me, to see the Titan pride everywhere I look!
You will also read about a summer program where faculty members are working with minority students in science, technology, engineering, and mathematics (STEM). The program helps nurture and guide promising students into the STEM fields where careers are waiting and diversity is needed. Perhaps some of these students will work on virus treatments or vaccines in the future!
Lastly, we recognize a great humanitarian and alumnus, Isaac Torres. He was awarded the Distinguished Alumni Service Award, a well-deserved honor. He is an outstanding example of what can happen when tenacity, creativity, and passion meet the power of an IU degree. We are proud to count Isaac and his family as part of the Titan community.
Please enjoy this issue of Foundations magazine as we continue to tell the stories of how IU South Bend alumni, faculty, and students advance their lives and livelihoods so they can make positive contributions to our community. While we may not be entirely sure what the future holds, we are sure of who we serve and of our mission to provide access to high quality, affordable degree programs. This is more important now than it ever has been.
With Hoosier Spirit and Titan Pride,
Susan Elrod, Chancellor