Sustainability at IU South Bend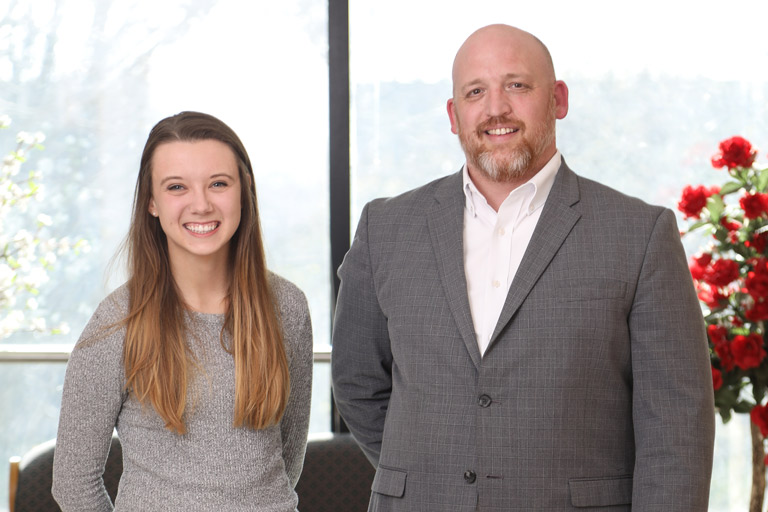 Since its establishment in 2008, the Center for a Sustainable Future at IU South Bend has become a regional resource for practices, strategies, and information to help drive the green economy. As part of that mission, IU South Bend offers a bachelor's degree in Sustainability Studies, a minor in Sustainability, and a graduate certificate in Strategic Sustainability Leadership. Students, faculty and staff are engaged in activities throughout the year to study and promote sustainability.
Earth Day
IU South Bend and the City of South Bend Venues, Parks & Arts joined together to celebrate Earth Day with activities and educational programs on campus and in the neighborhood. IU South Bend's Center for a Sustainable Future and the Honors Program hosted the celebration and provided the volunteers.
Tree plantings took place at Potawatomi Park, Veterans Memorial Park, and on the IU South Bend campus. Nearly 30 trees were planted this year and 20 were planted on Earth Day last year in an effort to increase the tree canopy in the area.
Executive Director of Venues, Parks & Arts Aaron Perri and Chief of Staff for the Mayor's Office Laura O'Sullivan joined the IU South Bend participants in a ceremonial tree planting at Potawatomi Zoo. Another tree was planted near the Schurz Library on campus to honor the memory of Professor of Sustainability Studies Edwin Joseph who passed away last year.
Food Waste Recycling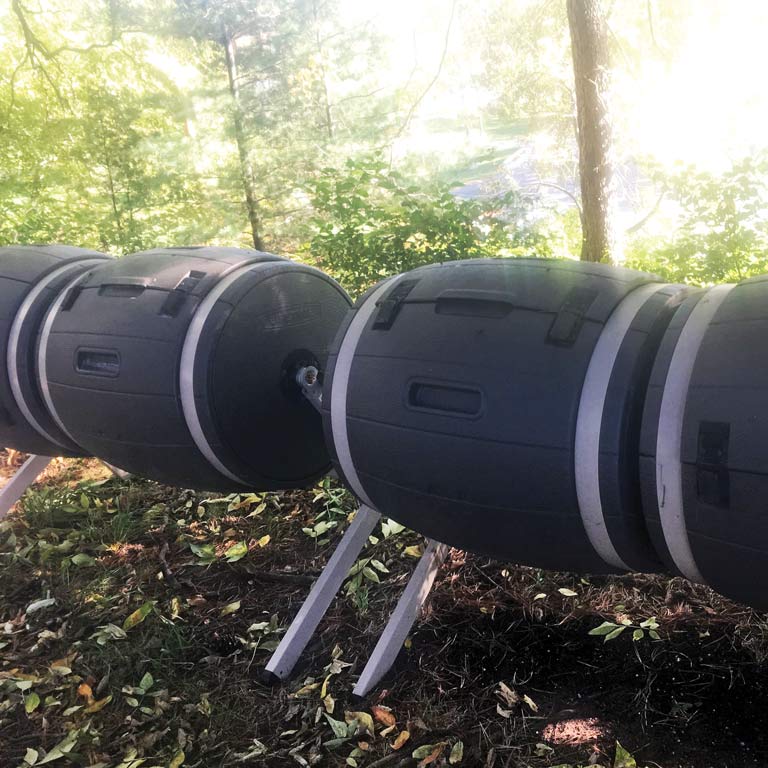 During the academic year, five students from the Center for a Sustainable Future at IU South Bend collected food waste from three dining services locations on campus. The scraps were deposited in five compost tumblers where they will break down into nutrient rich soil and become fertilizer for plants in the campus vegetable garden. The project kept 4,760 pounds of food waste from going to the local landfill and eliminated 5.2 tons of CO2 (the equivalent of taking 12 cars off the road).
Sustainability Class Project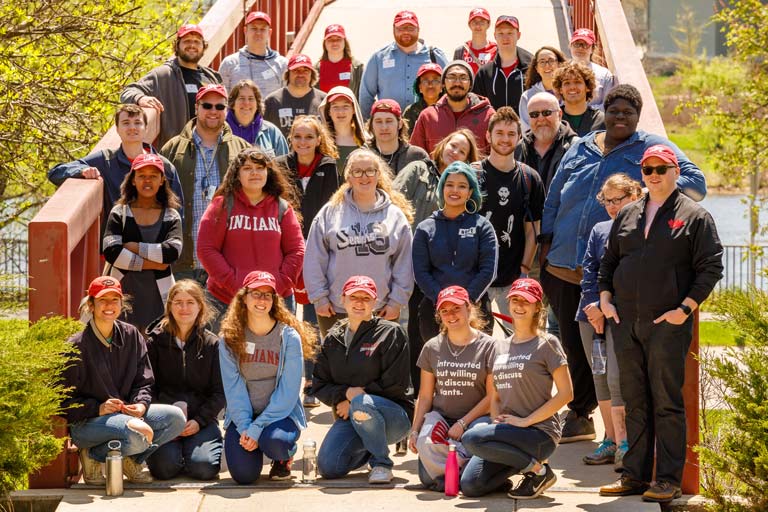 Seniors Joe Wilfing and Robyn Hawley are students in Sustainability Studies. They used their final project to take on a big issue at IU South Bend and around the world–single use disposable plastic. In their report they outlined the problems and made recommendations.
They explained that the current way of dealing with plastics is to take, make, use, and dispose, which is expensive, unhealthy, and pollutes. "You use plastic items for seconds or minutes and they last for centuries," said Hawley. The solution is to move to a system that reduces, reuses, and recycles plastics. They studied the use of plastics in the University Grill dining area at IU South Bend and found that approximately 130 plastic bottles were bought every day, and more than 200 plastic utensils were used daily. If not recycled, plastic waste enters ecosystems and over time becomes micro and nano plastics that damage the environment and wildlife.
Wilfing and Hawley praised Purdue University for transitioning to paper straws and Washington University in St. Louis for banning the sales of plastic water bottles on campus.
For IU South Bend they suggested doing the same, along with smaller steps. For example, bringing your own bag to the bookstore so you don't use a plastic bag; starting a "Refuse to Use" campaign to get students, faculty, and staff to stop using single use disposable plastic; encouraging the use of reusable utensils in campus dining areas; making plastic dining items only available upon request; increasing the use of the 45 hydration refilling stations on campus so people don't buy water in plastic bottles; and developing a system where students get credit off the price of food items bought in reusable containers.
Wilfing and Hawley concluded by urging students, faculty, and staff to implement policies, practices, and awareness campaigns that will reduce demand and prevent single-use plastic from coming on campus. "We need to be good stewards."