Fostering election engagement and civic leadership on campus
Throughout the past election year, IU South Bend's political science faculty and the campus's chapter of the American Democracy Project (ADP) were exceptionally active on campus and in the community, providing live public forums with local candidates, candidate debates, and voter outreach. Beyond the campus, political science faculty provided expertise to local, national, and international media and participated in local programming.
"The local media rely on us. We share our expertise as IU professors, working with the media and making guest appearances on local programs such as WNIT's Politically Speaking," said Elizabeth Bennion, professor of political science and nationally recognized expert on civic education and political engagement, and the founding director of the American Democracy Project of IU South Bend. "In addition to providing the regional and local perspective for local news stations, we also did 420 interviews with national and international media when Pete Buttigieg was a candidate in the presidential primary election."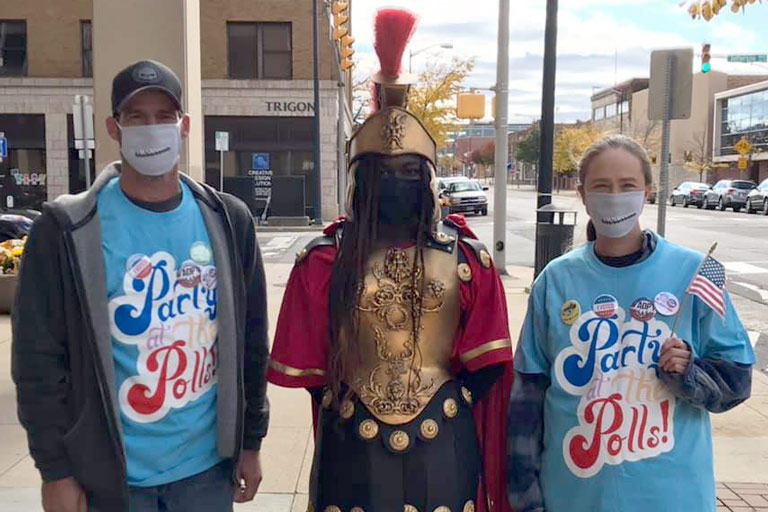 Likewise, student members of the American Democracy Project of IU South Bend engage in educational outreach on a consistent basis, and were especially active this year for the presidential election, organizing virtual debate watch parties, online lectures, and discussion forums.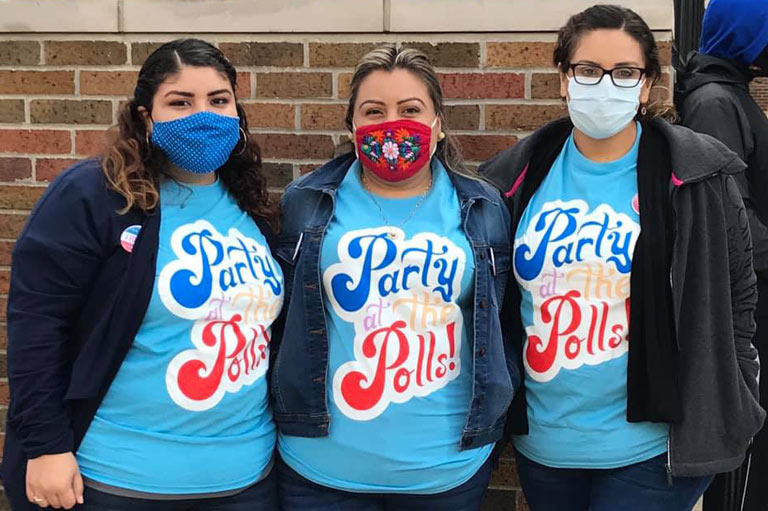 "The American Democracy Project is a non-partisan project that is designed to educate students about democracy and about politics," explains Bennion. "We aim to create college graduates who have the knowledge, skills, experiences, and values required to really make a difference in their communities."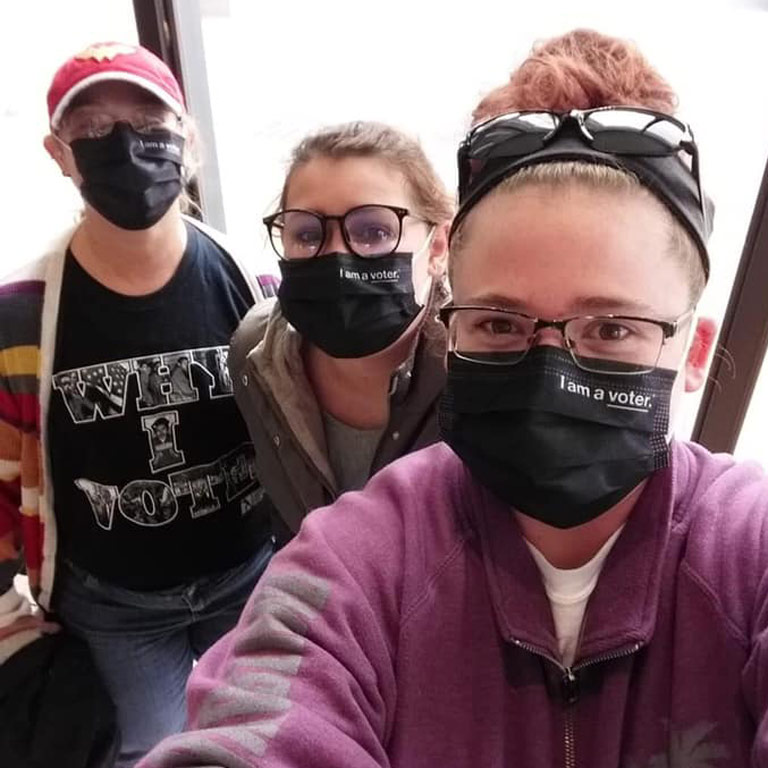 ADP also provided voter education about the voting process and the candidates to clarify misinformation and provide opportunities for students and the community to learn about the candidates' platforms apart from their political party affiliation. "We want people to get to know the candidates and cast informed ballots," said Bennion.
In an effort to get out the vote, the student organization hosted Party at the Polls, a National Vote Early Day celebration where the organization gave away free T-shirts, #IUSBVotes masks, custom pins, and more. Described by Bennion as "a mobilization effort to celebrate and encourage people to vote and remind people that Titans vote, that IUSB votes," the event started on campus at River Crossing Campus Housing and concluded in downtown South Bend at the County City Building where participants could cast their votes before Election Day.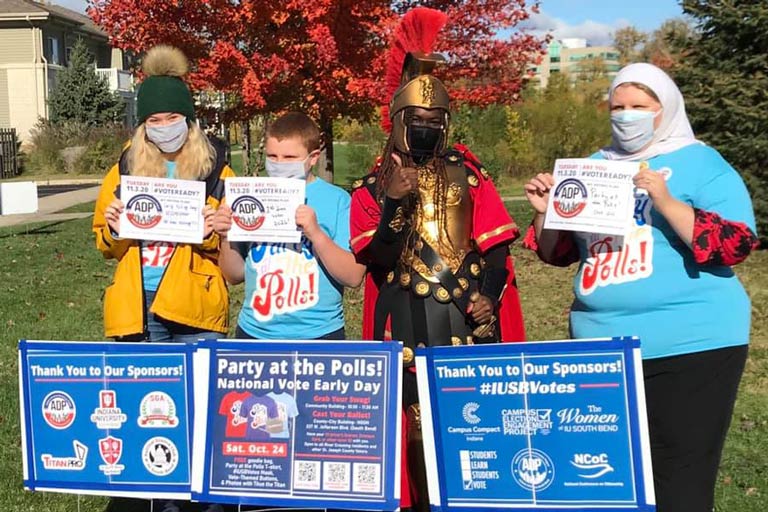 Christian Martinez, a senior double majoring in political science and economics, is an American Democracy Project intern, as well as president of the IUSB Political Science Club, who has taken a leading role in many of the organization's outreach events this year. He found registering people to vote to be particularly rewarding: "It's very fulfilling work," said Martinez. "Getting people involved in politics, providing quality, substantive information for students, community, and society. We provide opportunities for civil and political engagement."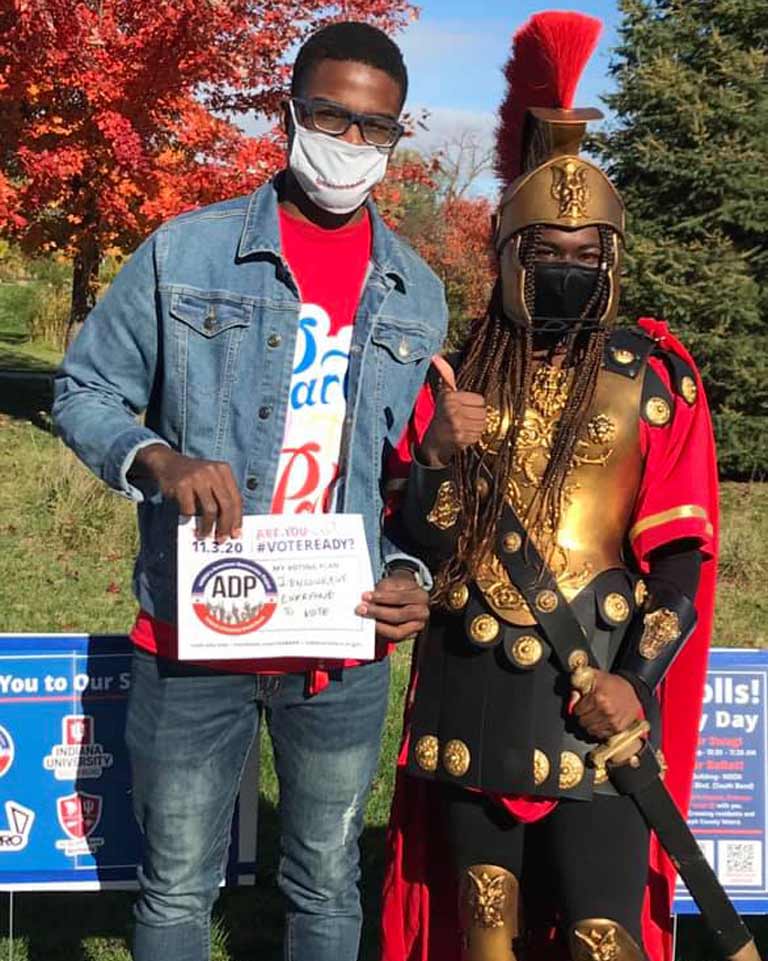 In addition to election events, the political science club and ADP also host a wide variety of opportunities that are open to the public on a consistent basis, including deliberative dialogues and forums around divisive, hot national issues such as electoral reform and immigration.
"These are not debates," explains Bennion. "There's no winner or loser. It's a special kind of dialogue, so multiple perspectives are considered. The goal is to find common ground." Bennion noted the discussion forums are not limited to IU South Bend faculty and students; the public is encouraged to sign up and participate, too.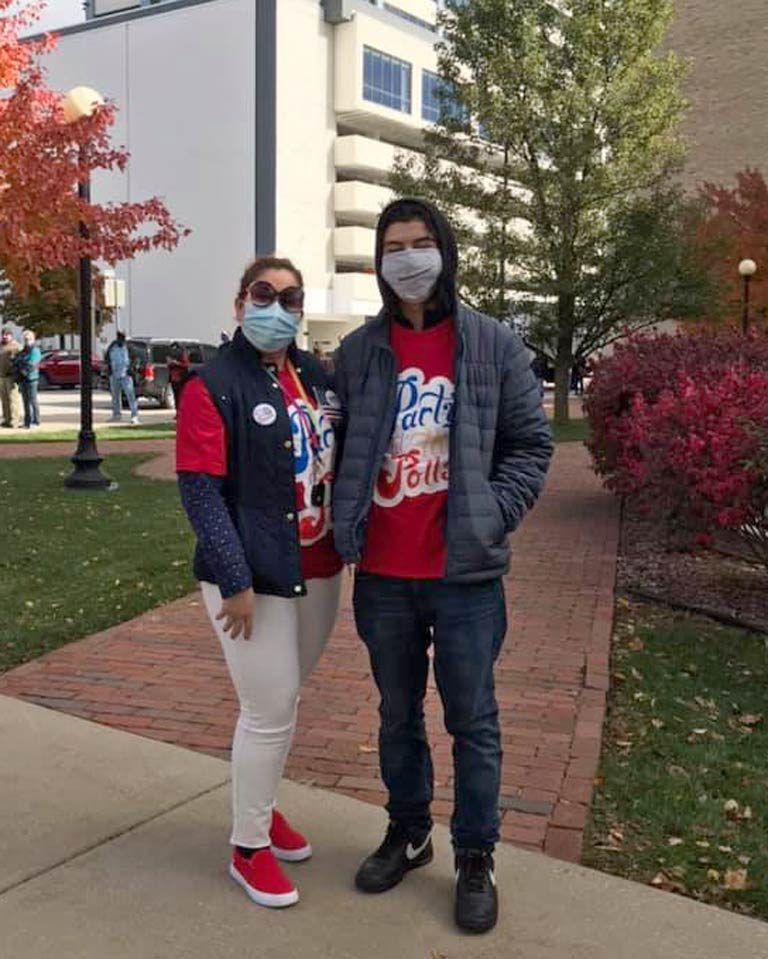 To develop student civic leadership skills, ADP also hosts a Civic Leadership Academy. "Students learn skills such as how to talk to elected officials; how to organize with other members in their communities to orchestrate change; how to protest and practice being active citizens," said Bennion. "In turn, they gain the knowledge and the tools to influence positive change in their communities."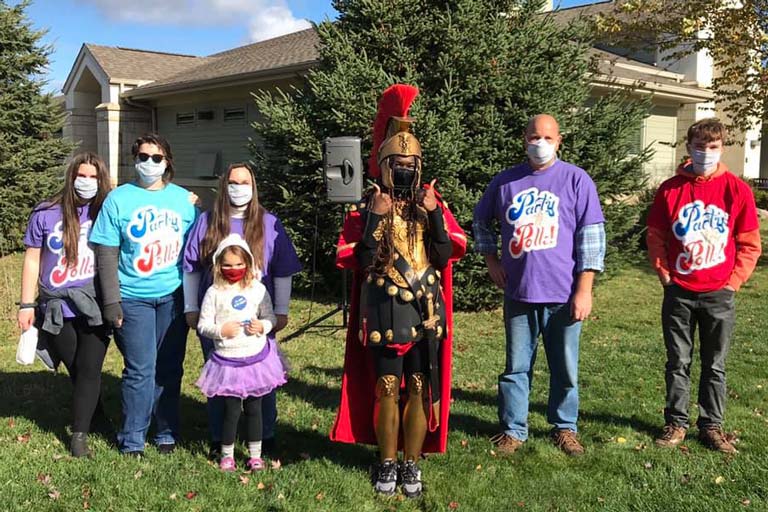 In election and non-election years, IU South Bend's political science faculty and student members of the American Democracy Project provide critical expertise and perspectives as well as a wide variety of opportunities to engage in non-partisan events that promote and enhance civil discourse and engagement for students and our community.