Meeting the Demand
Dwyer College of Health Sciences Launches Two New Graduate Programs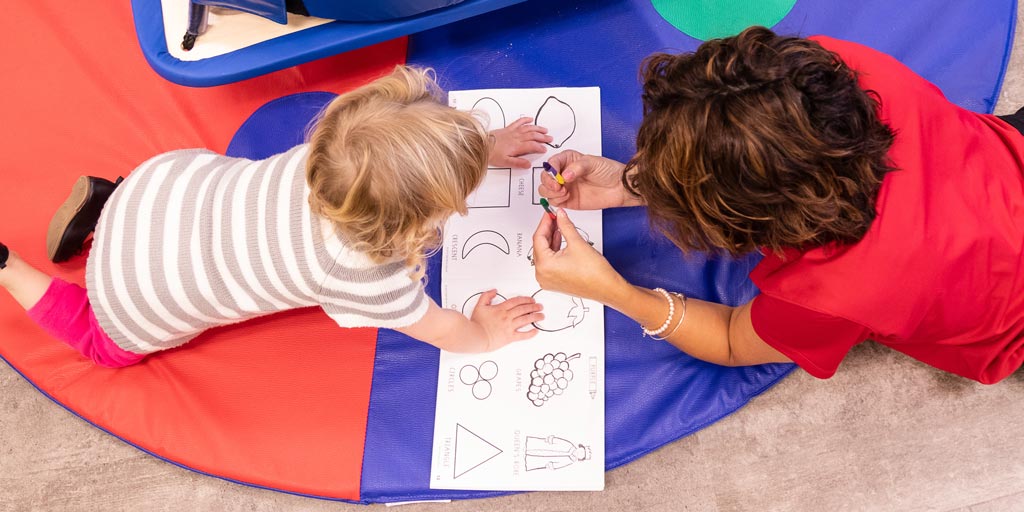 In 2015 when IU South Bend leaders and partners assessed the high-demand health careers in the Michiana region, the results were clear: speech language pathologists were needed most, with occupational therapists a close second. In fact, one area hospital system reported a 9-to-12 month waiting list of patients in need of these services.
Around the same time, the Vera Z. Dwyer Charitable Trust, with an interest in supporting the advanced health sciences, partnered with IU South Bend on a donation agreement that named the College of Health Sciences and led to scholarships and other support. With this infusion of growth and backing, leaders set out to create new graduate programs to fill the local demand for speech and occupational therapists.
Now, the two programs are on track to earn accreditation and admit their first graduate student cohorts to begin their coursework this fall at the IU South Bend Elkhart Center.
In developing the program, Thomas Fisher, dean of the Vera Z. Dwyer College of Health Sciences, and the new program directors knew they wanted to create programs that embed the inter-professional practice and education (IPE) collaborative approach from the outset, a foundational piece that reflects real-world clinical team work.
Jennifer Essig, clinical assistant professor and the founding director of the graduate program in speech language pathology, describes herself as a practitioner at heart; she saw in her experience in a medical setting how critical it was to understand the roles of nurses, occupational therapists, physical therapists, physicians, and social workers and work together for patient outcomes.
"I've never been an island in terms of my clinical care," she said.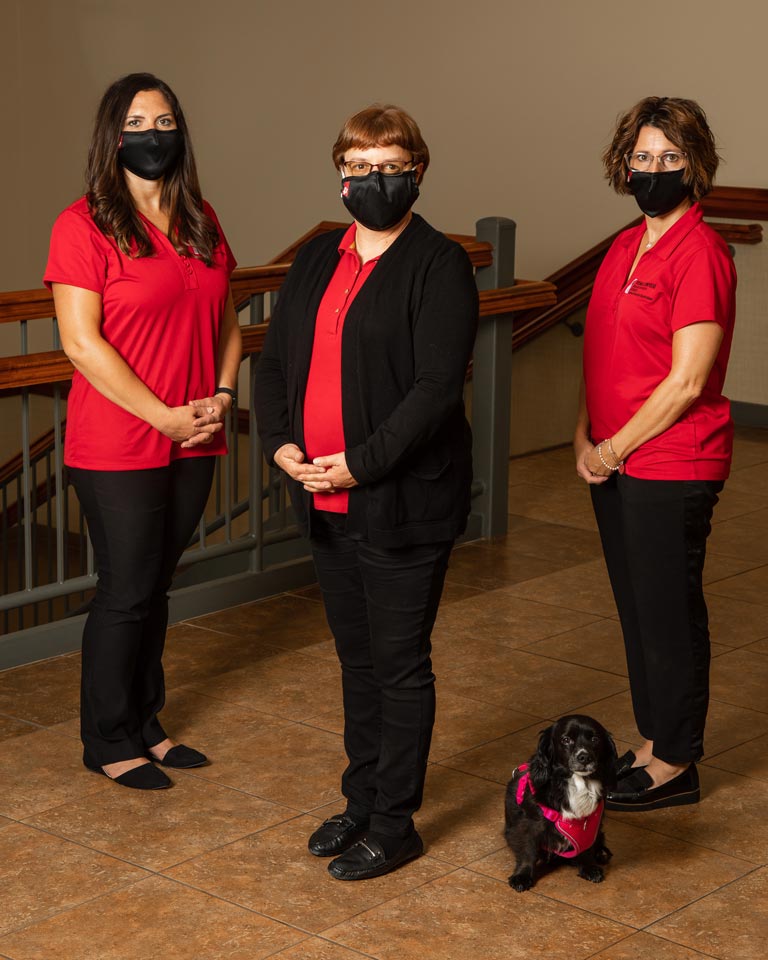 "We're interdependent on each other. We really want our learners to understand and embrace that," said Dr. Sharon Pape, clinical associate professor and program director of the graduate program in occupational therapy. "We learn and we practice inter-professionally. What's different here is that we're doing this from the start. It becomes infused in both programs, then within our College."
"In the field, whether [students] end up practicing in the community, medical, or education model, they'll work with each other, so to understand from the start of their formal professional education is foundational for their knowledge and development as therapists. Being intentional just makes it easier for the students to integrate into practice," said Dean Fisher.
Program directors have rooted opportunities for this in their curricula. For example, speech and occupational therapy students will take a joint neuroanatomy course, learning with and from each other, building in cross-disciplinary action. In their dysphagia course (a swallowing disorders course), speech language pathology students will learn the instrumental evaluation of a barium swallow study with Dwyer College radiography students, a real-world situation in an X-ray suite that both programs' students will someday need to apply.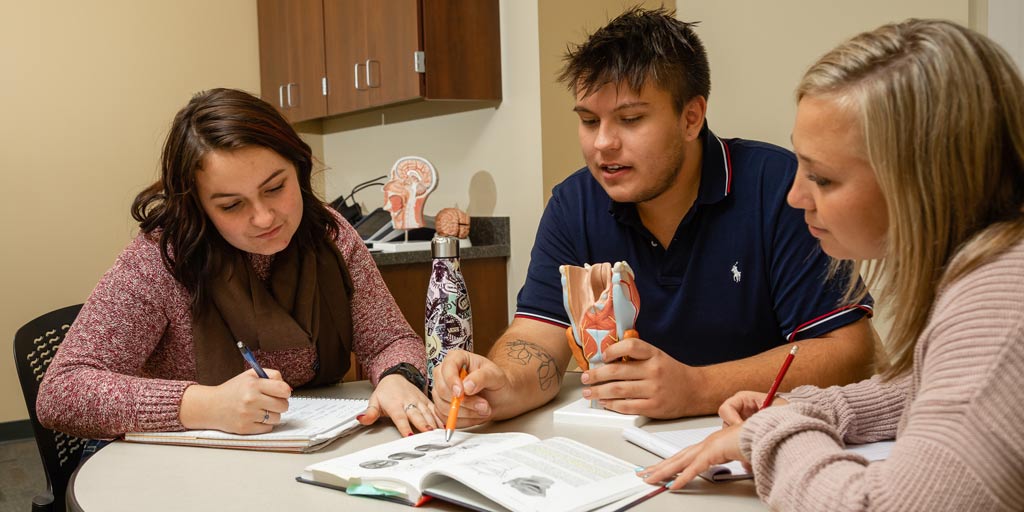 The programs are in the process of securing accreditation with the Council on Academic Accreditation for Audiology and Speech Language Pathology (SLP) and the Accreditation Council for Occupational Therapy Education. One of the steps in the process was a campus site visit for the SLP accreditation committees, which happened virtually due to COVID.
The site visitors, all of whom are faculty at other programs around the country, were impressed and recognized that having the IPE approach as the vision from the beginning eases its application into the curriculum. Site reviewers applauded this approach and commented that as they go around the country doing the site visits, they're not seeing this sort of integration from the outset.
Program leaders stress that the interprofessional approach is built in not only with the new graduate programs and the other health professions, like nursing or radiography, but also with IU South Bend's students in the schools of education and social work, who might someday work with OT or speech professionals.
We want to infuse community investment into the program: the importance of our partners and of giving back to the community.
Dr. Sharon Pape
---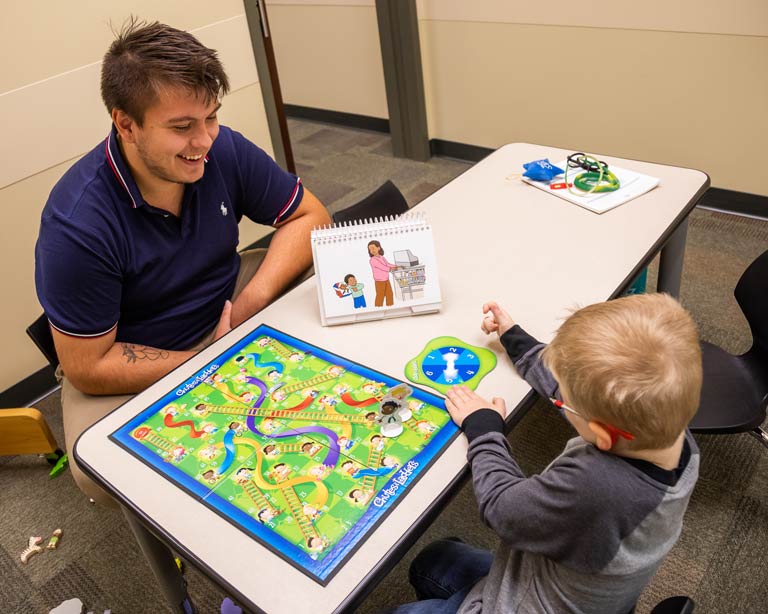 "The circles keep on widening, which is awesome," said Essig. "The dream is being realized. I'm pretty excited about that."
Another unique aspect of these new programs in the advanced health sciences: community support. Area schools, health care sites, and community agencies are excited to see these programs added to the local landscape. They have a need to add to their workforce, and prospective students who want to stay and practice in Michiana are interested in these programs.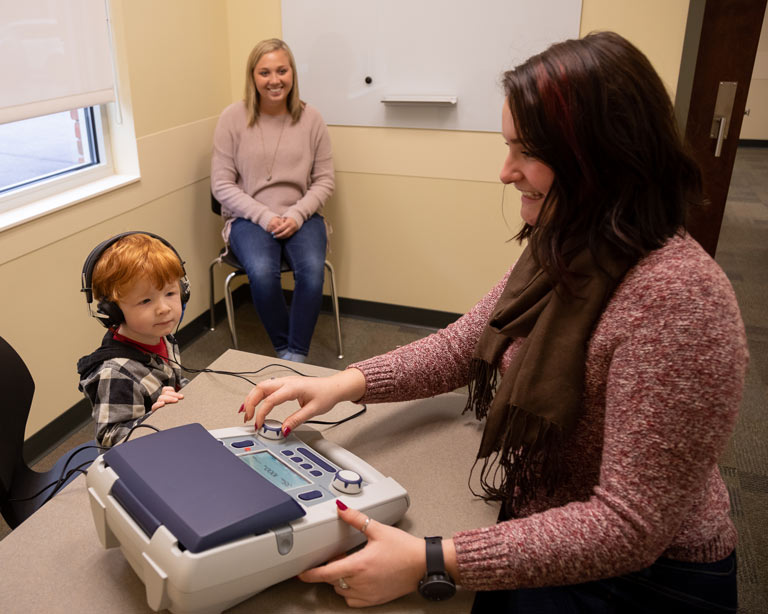 "There are a number of SLP applicants who've been waiting for the opportunity to attend their regional campus to stay in the community they're already invested in," said Essig.
Plus IU South Bend's partnership with clinics like HealthLinc expand this community engagement.
HealthLinc conducts hundreds of well child visits a month at its sites. Now speech or OT graduate students could be afforded multiple opportunities for practice with parent child groups, early intervention, assessments, playgroups, and screenings.
"We want to infuse community investment into the program: the importance of our partners and of giving back to the community," said Dr. Pape. "We hope graduates will then take that back into the community where they're going to be employed and remember us and that relationship, and promote it. We have the opportunity to do tremendous community outreach affecting daily lives."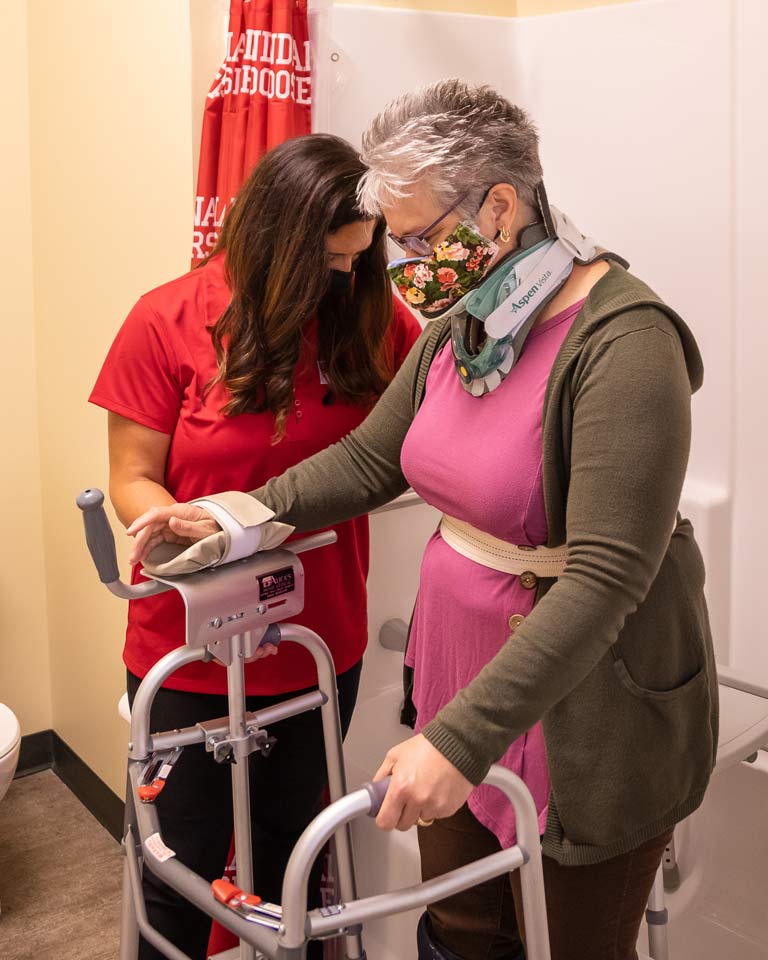 Students and faculty will also have state of the art classroom and laboratory space in IU South Bend's recently renovated Elkhart Center, thanks to funding from the Community Foundation of Elkhart County. The speech language pathology clinic space houses a primary working room containing intervention materials, diagnostic equipment, and a collaborative learning space. The occupational therapy laboratory spaces include a sensory motor room and a room dedicated to activities of daily living, complete with a working kitchen, bath, and laundry.
Both programs are on track to admit students to their first cohort of 15 starting in August 2021.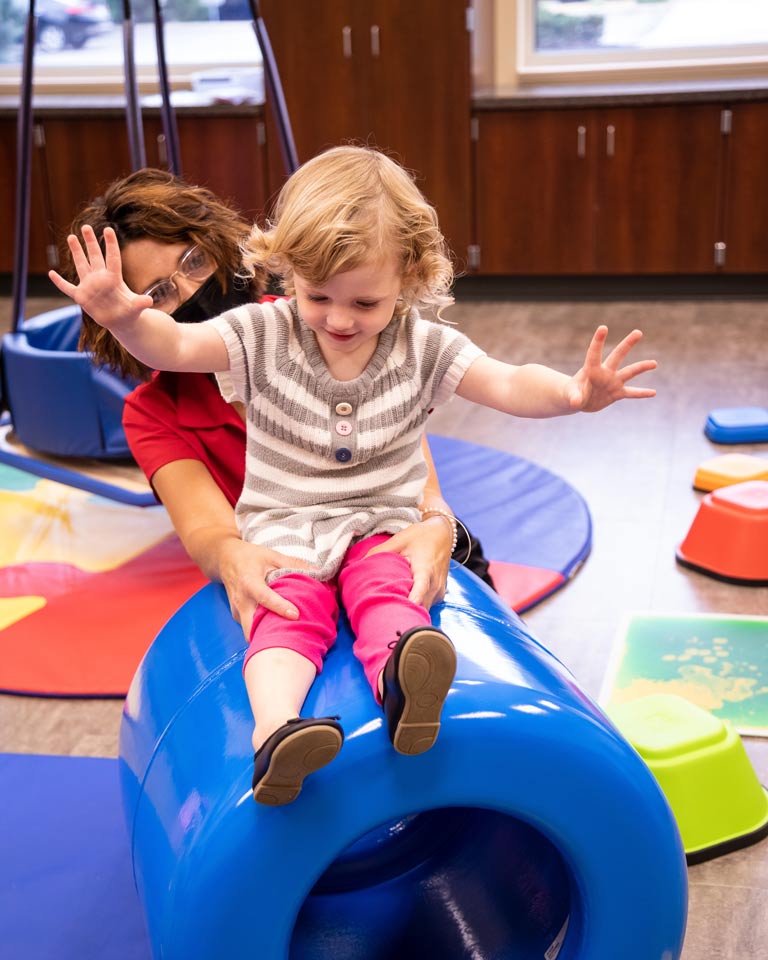 "The smaller cohort size is another unique advantage to IUSB's programs," said Essig. "This helps those who have been out of school for a while readjust to course work more easily, develop closer relationships with faculty, and enjoy more personalized help."