Congratulations to the Vera Z. Dwyer College of Health Sciences on their recent recognitions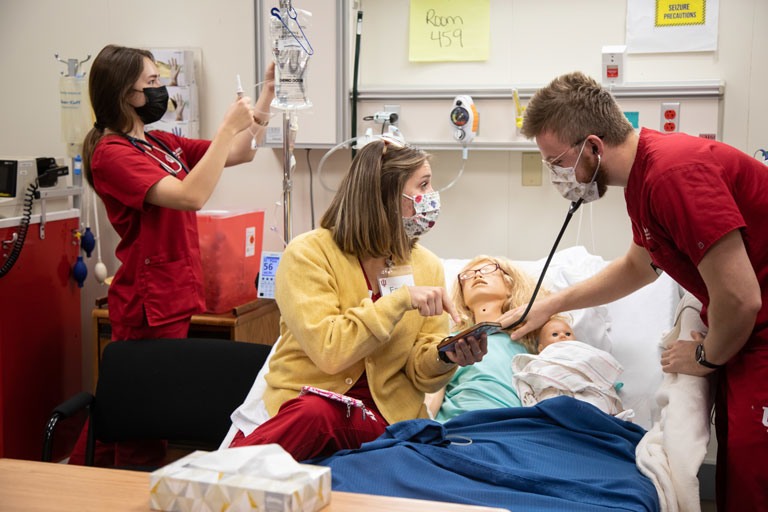 Climbing in the rankings
The School of Nursing has ranked 120th for best undergraduate nursing by US News and World Report, the highest in the region, recognizing the excellent nursing education that students receive.
IU South Bend climbs in U.S. News and World Report Rankings
100% of 2021 graduates passed licensure exam
Indiana Board of Nursing commended the IU South Bend Bachelor of Science in Nursing program because 100% of graduates passed the national licensure exam this year. Only 10 of 67 programs in the state of Indiana did so.
New minor, first of its kind in the area
The new palliative and supportive care minor in the Vera Z. Dwyer College of Health Sciences at IU South Bend is the first minor of its kind in the area. The minor was established to introduce palliative care education at the undergraduate level, broaden the scope of people educated in palliative care and address the workforce shortage in that field.
More from IU South Bend news