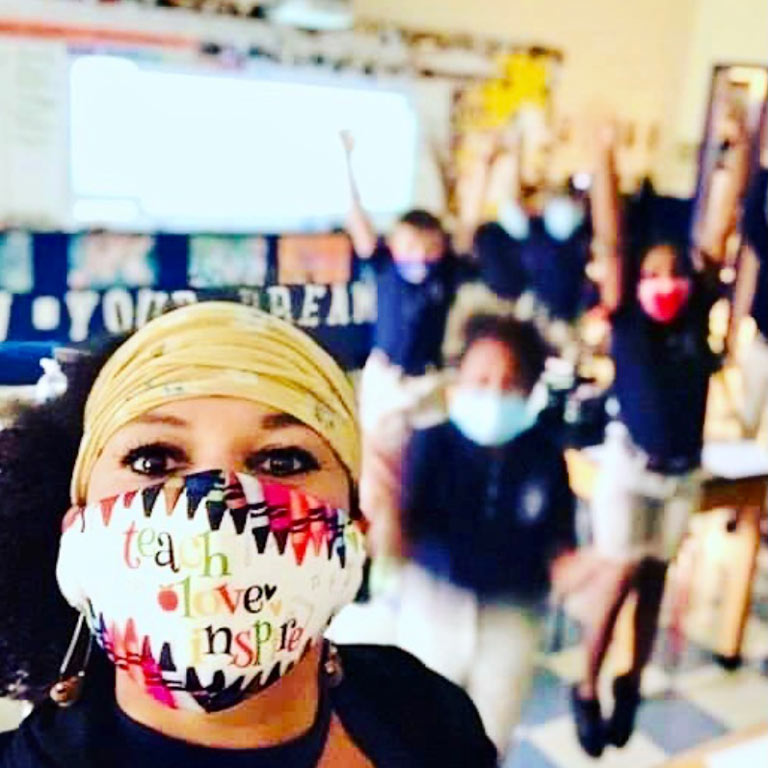 Lisa Wills, who earned her Master of Liberal Studies from IU South Bend in 2003, recently authored the book A Teacher's Love. Read about Lisa's experience at IU South Bend, her career path, and her new book.
Tell us a bit about your academic journey and why you chose IU South Bend for your master's degree.
I am a product of the South Bend School System. I attended Studebaker Elementary, Jackson Middle School and Riley High School. I received my Bachelor's Degree from Ball State University.
After graduation, I served full-time as an adult felony probation officer with the St. Joseph County Adult Probation Department. While working full time, I learned about the MLS program through friends who had been through the program. I heard really wonderful things about the program, specifically about the incredible professors and amazing work that was being done in collaboration with the Civil Rights Heritage Center. The MLS program was a great fit for me because the classes were diverse, hands on and a very rich experience. The professors were invested in the students and the MLS program was instrumental in my transition to education.
What was your experience like as a student here? Are there any particular memories or experiences that have stuck with you over the years?
My memories as a student at IUSB are the highlight of my educational career. I can remember the classes were engaging and hands on. Some of the classes were non-traditional so we met off campus and also took trips and learned in many different ways.
One of the best memories was taking a course that was a road trip to the South (Freedom Summer Tour of 2002) under the leadership of Dr. Les Lamon. To date, that trip has been the most memorable experience of my life.
We toured the South and were educated on the Civil Rights Movement and all the events that took place during that era. I walked the Edmund Pettus Bridge, visited the Lorraine Motel, A National Civil Rights Museum in Memphis, toured Birmingham Alabama's Baptist Street Church and even sang with some of the Freedom Riders who were activists. These examples are just a few of the rich experiences I had on this trip. This was the first time in my life I learned about the Civil Rights Movement. We also met with many individuals who played a vital role in the Civil Rights Movement.
This trip was so influential, I decided I wanted to become a teacher. In the summer of 2003, I joined the national organization Teach for America and moved to Atlanta Georgia to begin a new career as an elementary school teacher.
Can you talk about your career path and what you are currently doing? How did you get into writing?
I began my professional career as a probation officer for the St. Joseph County Adult Probation Department in South Bend. In addition to my duties as a probation officer, I partnered with the St. Joseph County Jail and the South Bend Community School Corporation to develop an education program. My courses at the St. Joseph County Jail resulted in over 100 adult felons obtaining their GED. This experience contributed to my desire to become a teacher.
In 2003, I began a new career as an elementary teacher with Teach for America. I taught 8 years in Atlanta Public Schools. I also served as a preservice mentor teacher for Clark Atlanta University, helping prepare young educators for the classroom. In addition, I served as professional development advisor for the New Teacher Project (TNTP) managing a professional learning program for novice and veteran teachers which provided accreditation towards recertification of their Georgia License.
In 2011, I moved to Abu Dhabi, United Arab Emirates and served as an educator for the Abu Dhabi Education Council. I transitioned to Washington D.C. in 2013 and served two years with DC Public Schools. During this role, I was a teacher-leader and coach.
In 2015, I moved to Indianapolis and began serving as a 4th grade teacher at Victory College Prep where I have been teaching for 8 years. In 2020, I was awarded with a Congressional Recognition Award for my work both in and out of the classroom.
In April of 2021, I was awarded Teach for America's Lisa M. Sabloski award for excellence in teaching.
During my final year in the MLS program I wrote a master's thesis, which was an oral history project. I researched The Hering House, an important center of learning and cultural activity for South Bend's African American Community in the first half of the twentieth century. It was modeled after similar efforts at Chicago's Hull House. The project was a unique way of preserving South Bend History.
In 2009, I was contacted by the MLS program and the Wolfson Press (Indiana University.) I completed additional work on the Master's Thesis and wrote and published the book The History of The Hering House: 1925-1963 under my maiden name Lisa Swedarsky.
I am also a poet and I love writing poetry. I have a collection of poems I would like to publish. These poems are reflections of the many experiences I had as a teacher.
Tell us about your book, A Teacher's Love and how this story came to be.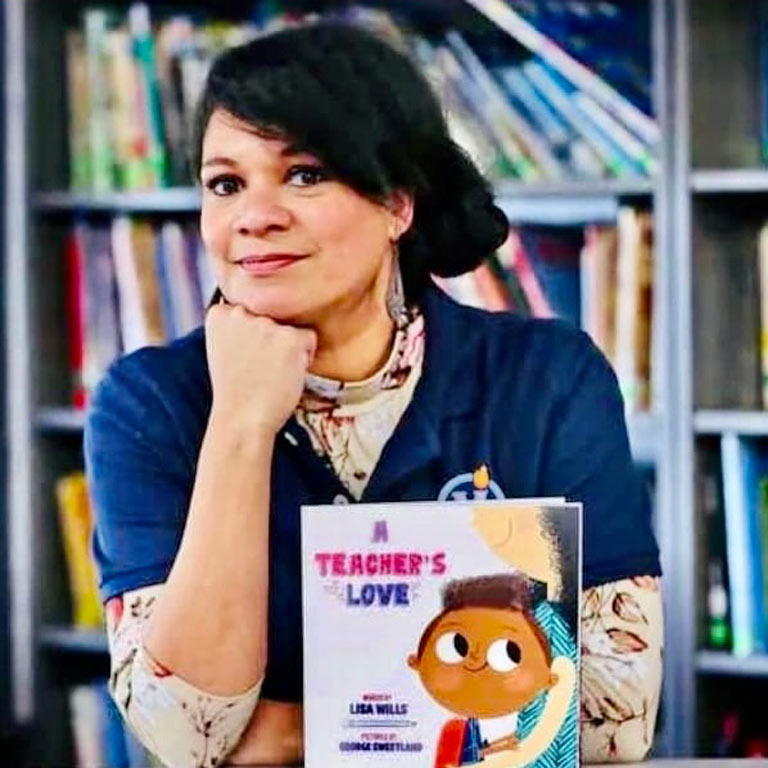 A Teacher's Love is a book that follows a young man named Caleb. Like many students today, Caleb faces extreme adversity at home. These challenges create obstacles both socially and academically. When he comes to school he knows he will be loved, he knows he will feel special. Caleb has a strong relationship with his teacher, he learns that he is capable of accomplishing anything he puts his mind to!
This story was inspired by my students. I have been in the classroom nearly two decades (19 years). Student-teacher relationships are the single most important aspect of success in and out of the classroom! I had this story and many other stories written pre-COVID. I used the extra time at home during the midst of the pandemic to find an illustrator and get this book published!
Can you share your perspective of this story from your view as a student and now as a teacher?
From a student's perspective, A Teacher's Love is a book that will inspire children to come to school, work hard and dream big. Dreams are developed in the classroom and that is what I teach my kids.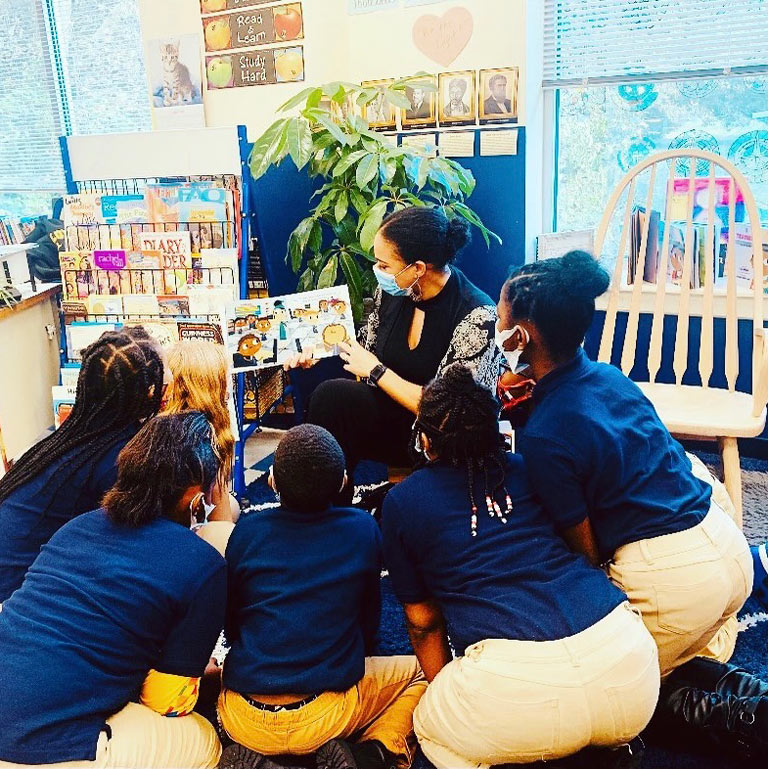 Relationships are an important part of life and A Teacher's Love celebrates special relationships children may have with their teacher. As a child, I faced a lot of adversity. My teachers and coaches really helped me stay in school which would eventually contribute to my desire to attend college and further my education.
From a teacher's perspective, A Teacher's Love is an expression of love and admiration I have for children, especially the students I teach and all the students I have taught over the years. Teaching is my calling, my purpose, and my passion. I am thankful for my teaching career because I know that the work I do in the classroom will always have a big impact on the lives of the children.
A Teacher's Love is a message of love and hope that I would love to share with the world. My service to children and their families makes me feel complete.
Learn more about Lisa and her book, A Teacher's Love