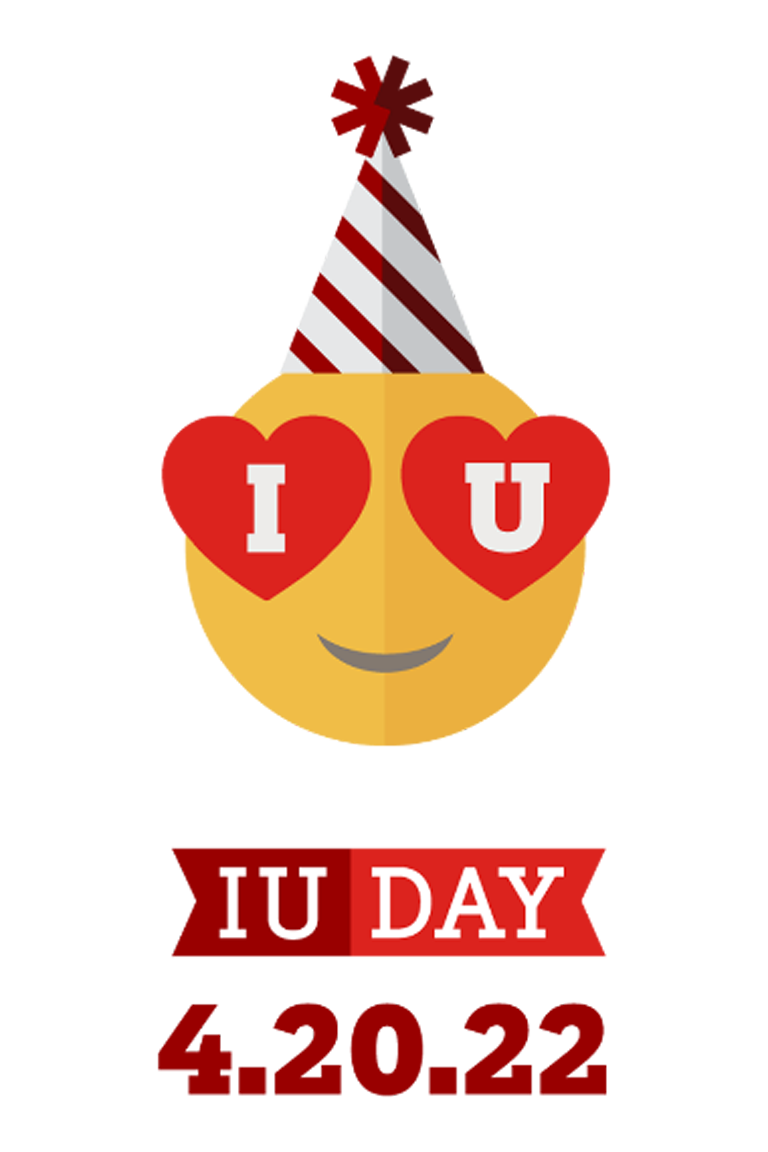 WEAR your IU gear and SHARE your pride by posting on social media with #IUDAY. Beyond showcasing your IU spirit, you can win funds for your favorite IU cause through our social media challenges.
ENJOY binge-worthy IU videos and games. Visit iuday.iu.edu for stories and downloads.
SUPPORT the IU cause closest to your heart. This year we are asking for donation to the IU South Bend Student Emergency Relief Fund. This fund helps students bridge the gap when unexpected expenses arise, keeping them in class and helping them stay focused on earning their degree.
ATTEND the events we are hosting to reconnect with alumni and IU.
Blood Drive
Thursday, April 14
11 a.m.–3 p.m.
Office of Alumni Relations, Administration Building room 100, IU South Bend
The IU Alumni Association is hosting blood drives across the state to support the needs of our communities. In one hour or less you can make a difference for someone in need. One blood donation can save up to three lives.
Please schedule your appointment today.
---
Pulling Back the Curtain at the Morris and Palais
Monday, April 18
5–6 p.m.
Morris Performing Arts Center
Take a behind the scenes tour of the Morris Performing Arts Center and historic Palais Royale ballroom in downtown South Bend. Dinner at Fat Bird Restaurant (at your own expense) will follow. This tour will highlight unique features of both facilities while also provide a preview of the exciting renovations and events surrounding Morris 100, the current centennial anniversary of the Morris Performing Arts Center! Our host and tour guide for the evening will be the Executive Director of Venues for the city of South Bend, Jeff Jarnecke, BS '99 (IU Bloomington).
Register by April 10
---
Riverfest at IU Day
Wednesday, April 20
11 a.m.–4 p.m.
Greenlawn (Rain site: Student Activities Center)
Welcoming our IU South Bend students and community to come together and enjoy live music, free food, games and swag at the end of the semester. Stop by to join the fun!
---
IU Day at The Cellar
Wednesday, April 20
5–7 p.m.
The Cellar Wine Bar and Kitchen
Celebrate IU Day at The Cellar Wine Bar and Kitchen. You bring the IU Spirit and we'll provide a variety of shareables, charcuterie, and bruschetta boards, alongside several wines to sample from The Cellar's outstanding menu.
At 6 p.m. we'll get an inside peek into the development of the Howard Park neighborhood with brief remarks from The Cellar's Owner Shawn Todd, MBA '10 (IU South Bend), and Visit South Bend Mishawaka's Executive Director Rob DeCleene, BS '94 (IU Bloomington).
Register by April 11th