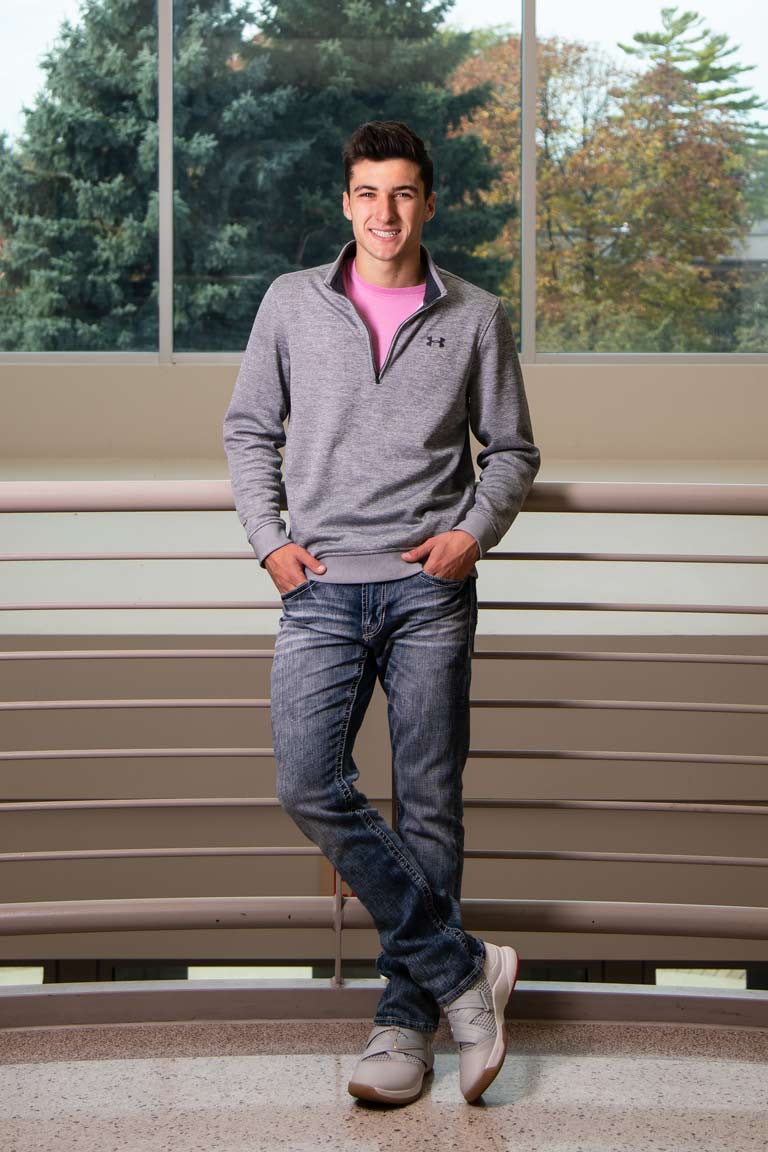 After his first visit to IU South Bend as a baseball prospect, Kyle Geller knew he wanted to be a Titan. "I really liked that IU South Bend was a smaller school and it had a nice campus,"he said."I was thinking about commuting if I didn't get a scholarship."
Like all Herbert Scholars, Geller was in the top of his graduating class at North Newton High School in Morocco, Ind. He also played baseball and football, and the trombone in his high school band.
Last March when Geller learned he had been awarded a Herbert Scholarship, he was thrilled. "It made it possible for me to pursue my biology degree at IU South Bend and play on the baseball team,"he explained. "Without the scholarship support, I would not be able to afford to live on campus."
In high school, Geller was a catcher. He's transitioned to an outfielder on the Titans baseball team. He lives in campus housing with another IU South Bend baseball player
also recruited from North Newton High School. "I've really enjoyed getting to know other students and making new friends in the dorm and on the baseball team."
Small classes and attentive professors made Geller feel comfortable at IU South Bend quickly. "I'm already on a first-name basis with most of my professors," he said. After he earns his undergraduate degree, Geller plans to go on to medical school and become a surgeon.
Geller acknowledged that college is a big change from high school, but he's up for the challenge. "I have to study more now, but I learned to be very disciplined in high school, balancing academics and baseball and football practices and games."
The youngest of two children, Geller is excited that he will be able to play baseball while he pursues his biology degree at IU South Bend. "The Herbert Presidential Scholarship made it all possible."