Kelly Allen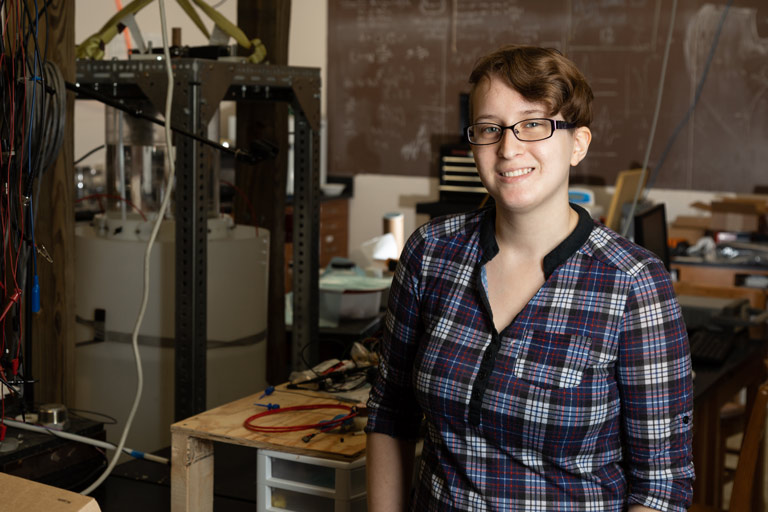 Kelly Allen got her first taste of research at IU South Bend while she was at Elkhart Central High School. During the summer of her junior year, she worked with Physics Professor Ilan Levine as a research assistant through a high school program coordinated through the University of Notre Dame.
"The research was fun," Allen said. "And it is definitely something I could see myself doing in the future." She hopes to someday earn a Ph.D. in experimental physics and pursue a career in physics research.
She enjoyed working in the lab with IU South Bend undergraduate students and liked what they said about their student experiences. "They shared a lot of good things about IU South Bend," Allen said.
In addition to her summer research experience in high school, Allen was a first and second soprano in the choir and participated in theatre. "I pursued vocal training from the 6th grade though senior year."She was also a member of the National Honor Society.
As a freshman at IU South Bend, Allen has joined the Civics Club, and she's thinking about joining the Dungeons and Dragons Club. To satisfy the community service requirement in her freshman Honors Seminar, Allen and her roommate are considering volunteering at the LGBTQ Center in South Bend.
One of the things she likes the most about IU South Bend is the friendships she's developed with her roommates and other students in campus housing. "I have three roommates, and we've ended up being very close and doing a lot of things together."
The youngest of five and the last in her family to go to college, Allen was honored she had been awarded the Herbert Scholarship."I was proud to get the scholarship," she said. "It's helped a lot. It's made it possible for me to live on campus."