Haylie Williamson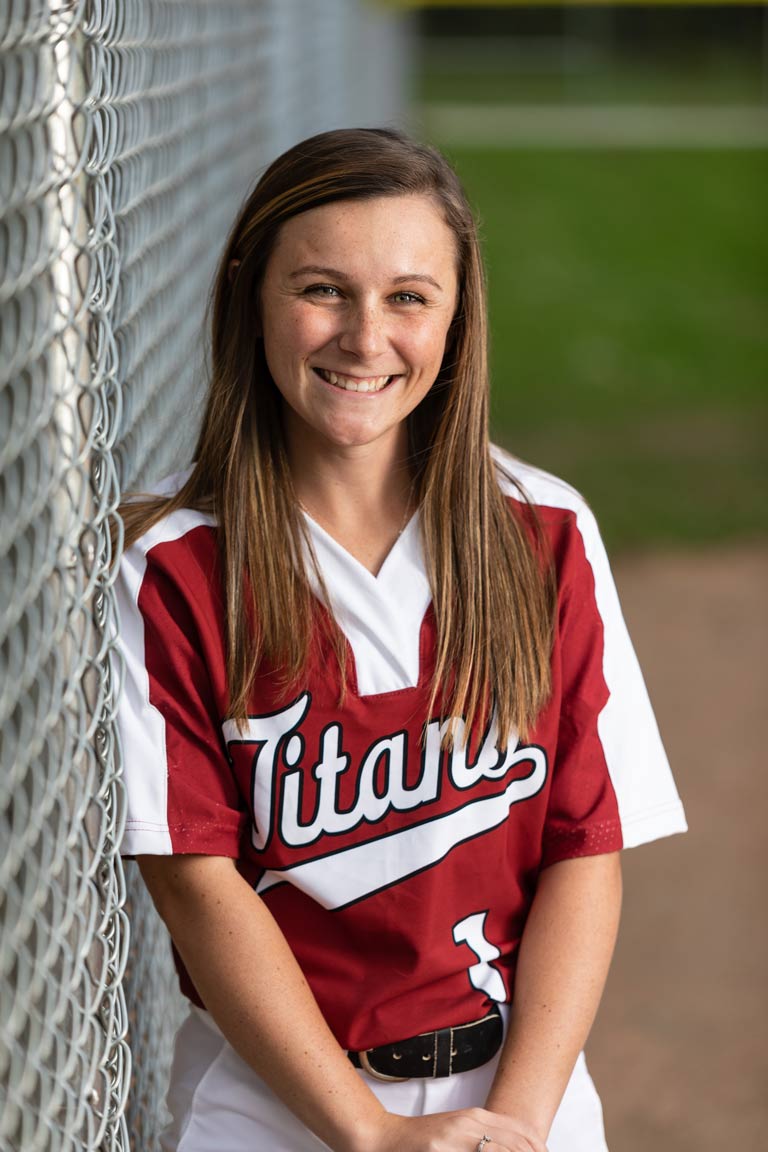 Before HAYLIE WILLIAMSON learned she was named a 2018 Adam W. Herbert Scholar, she decided to commit to IU South Bend's softball team."I loved the small campus, and I was ready to live away from home,"she said. "Meeting Coach Lightfoot sealed the deal."
Nevertheless, when Williamson learned she was awarded the Herbert Scholarship, it took a lot of weight off her shoulders. "It allowed me to focus on the big picture, and make the most ofmy time in college."She is majoring in health science with a concentration in speech language pathology.
Williamson was very strong academically, graduating in the top ten percent of her class at Blackford High School in Columbia City where she also played softball and volleyball.
One of her favorite and meaningful extra- curricular activities in high school was serving as president for Best Buddies, a club that matches disabled students with student
peer mentors. "It was a way to serve and connect with other students I may not have gotten to know otherwise," she explained.
To fulfill the community service requirement in her freshman Honors Seminar, Williamson plans to volunteer at Camp Mariposa, a camp serving children who have been impacted by substance abuse in their families.
Although the softball season does not begin until March, Williamson and her teammates are practicing and playing fall games. "We are lucky to have a really nice field," she said. "A generous donor provided the funds to renovate it. It's in really great shape."
For Williamson, the small class sizes, the beautiful campus, the chance to play softball, and to live in campus housing made IU South Bend the ideal college for her. "The Herbert Scholarship makes it possible for me to fully participate in my college experience at IU South Bend," Williamson said.